We presently have 12 adults, 2 children, 3 dogs and 5 chickens. Our human population ranges in age from 3 years old to 82 and our canine population is 3, 4 and 5 years old.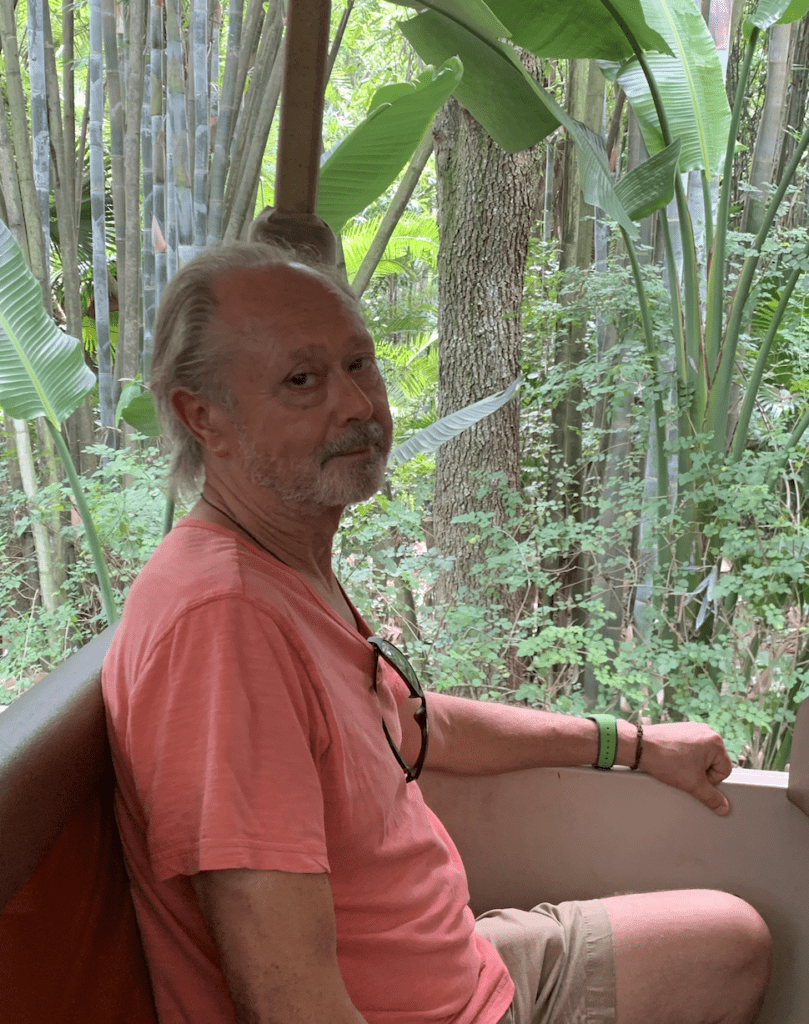 Robert (Bob)
Bob grew up on a dairy farm in Canada and spent his childhood learning about farming and the care of livestock. He joined a large utility company at the age of 21 and worked for 37 years as an electrical technician, operator and lead trainer. He retired 10 years ago and is loving his new life in the UK. Bob practices meditation and has been a student of Mastering Alchemy for 4 years. He enjoys being of service to the community and loves his walks on all of the wonderful trails outside our doorstep.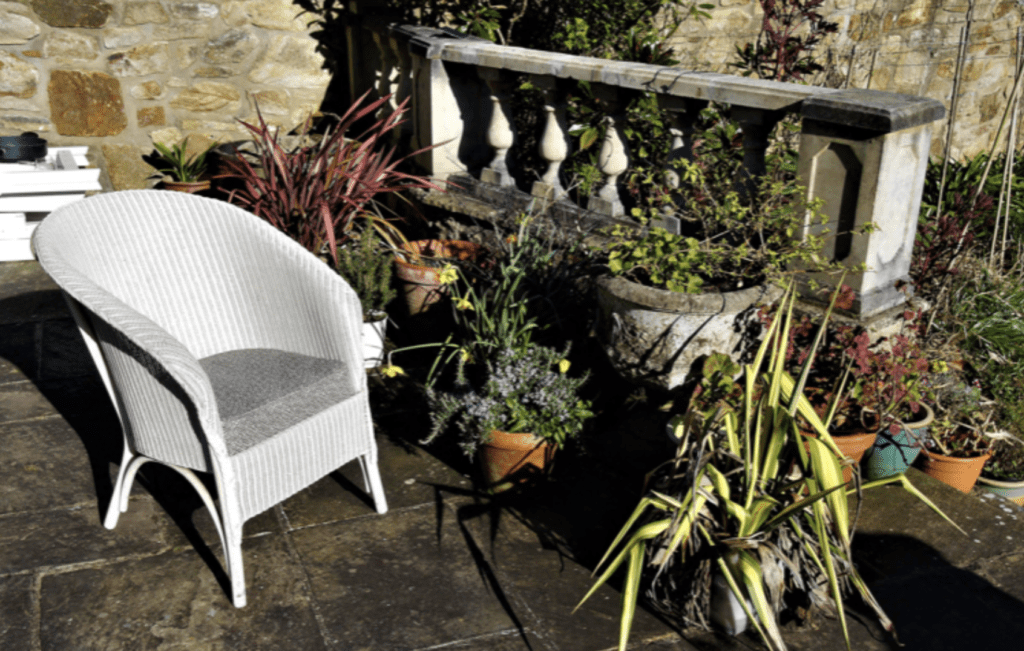 This Could be Your Chair on our Terrace
Have you thought about what it would be like to live in a community of like minded people? Are you interested in reducing your footprint? Do you want to be of service? Do you like collaborating in a group? How about gardening do you like growing your own food? Our community might be a great place for you. We are looking for young and old…those with gardening experience, carpentry, cooking, administration… How could you best contribute to community? What are your unique skills?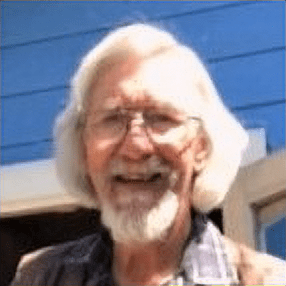 Mike
Mike (no relation to Jackie) was born in Mount Hawke which is about 6 miles from Maningham. He was brought up a Quaker and went to Friends School, Saffron Walden. He has spent most of his life teaching workshop and technology subjects: woodwork, metalwork, technical drawing and some electronics, and became head of the Design Department at Stowe public school. As well as teaching, for four years he was a carriage builder making show horse-drawn vehicles and for ten years he manufactured polo mallets, having learnt to do it in Argentina. When he worked in Zambia, first as a teacher and then a chief technician at the University School of Engineering, Mike farmed vegetables and chickens in addition to his full-time job. Later in life, he competed in carriage driving. With his very talented horse, he came third in a class at the National Championships one year. He was put in charge of polo at Stowe School and found playing polo very exhilarating. Mike is extremely concerned with climate change and the reluctance of governments to bring C02 emissions under control. Now 80, he hopes to spend the rest of his days living peaceably at Maningham, helping people and making things.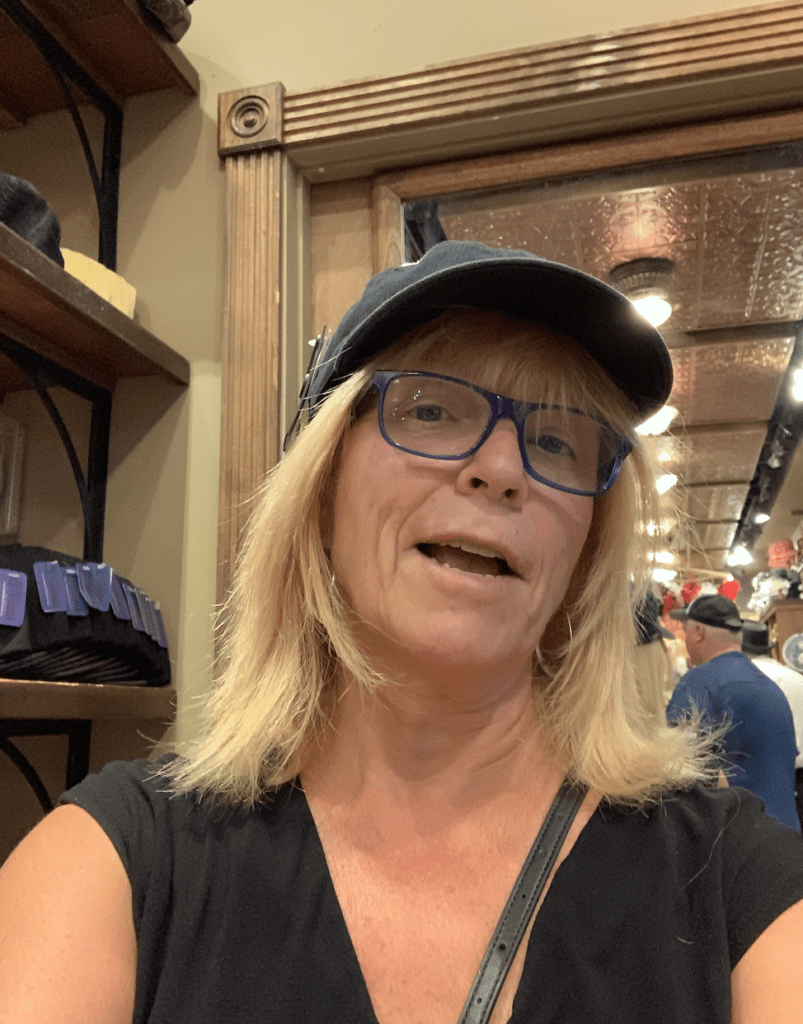 Yvonne
Yvonne married her sole-mate almost 40 years ago. She was born in Canada but is proud to call Britain home. She has been a business owner for over 20 years and is a passionate coach, mentor, author of 3 books and professional speaker. Yvonne believes in the continuous learning journey where self-discovery and exploration is key to happiness. She has dedicated her career to helping corporate executives understand the value of love and compassion in the workplace and how to create work environments where people can thrive. She is committed to being of service within her community and loves every opportunity to contribute.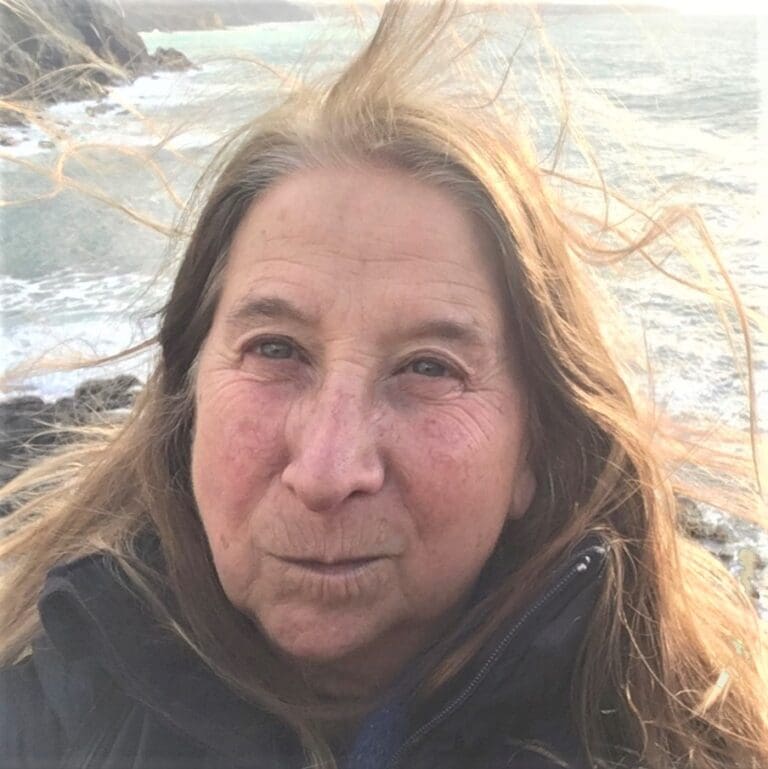 Niki
Niki grew up in the south east and studied Anthropology and Social Science at the University of Lancaster. She has always been interested in intentional communities and wrote her degree dissertation on this topic. After graduation and assorted jobs – as a research assistant, gardener and TEFL teacher amongst others- she trained as a medical herbalist. This was the first full-time, degree-level training course in the UK, focussing on European and North American traditions and leading to membership of the National Institute of Medical Herbalists. She practised as a consulting medical herbalist for many years. More recently Niki studied for a post graduate teaching qualification and worked as an adult education teacher alongside a small business making silver jewellery cast from natural objects. She is a member of a local artist's co-operative gallery. Niki is excited by the opportunity afforded in the cohousing community to grow a medicinal plant garden and teach others how to take control of their own health by growing and using a range of indigenous plants.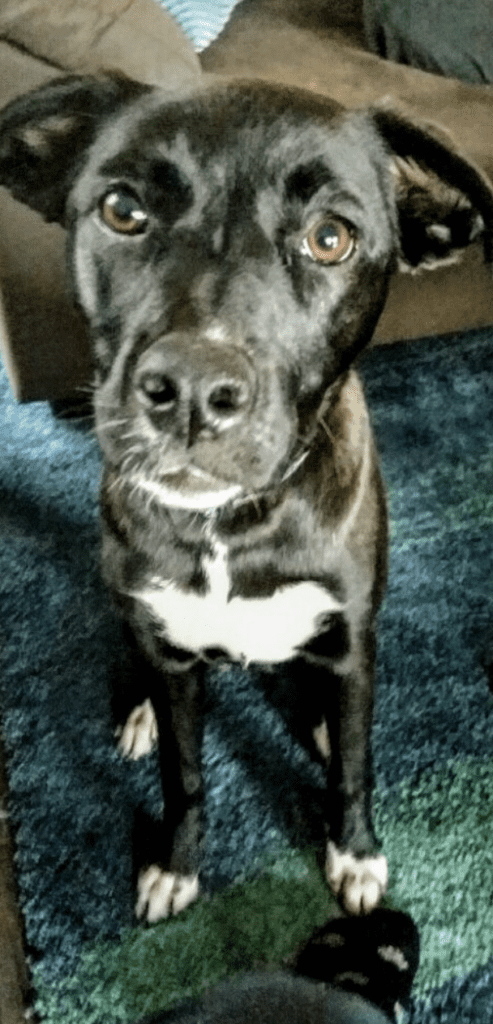 Chole (3 year old rescue)
Chole loves going to the beach and chasing her flying ring. She would love to chase the chickens if mom and dad would let her off the lead. She found a good friend in Poppy when she joined the community.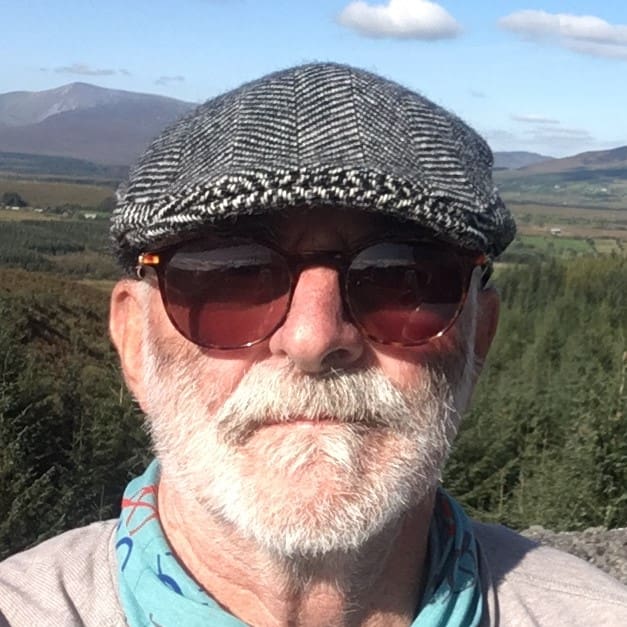 Richard
Richard is 69, a father and grandfather with family in Cornwall and lives in his campervan in Cornwall. He's a Quaker and an active member of Extinction Rebellion. He has an MA from the Royal Academy of arts, and was CEO of Lannowe Oriental Textiles, an international business restoring, conserving and consulting on rare textiles and Islamic art. He has a BA psychotherapist degree and is an RYA professional skipper. Richard founded SailadayOK and for the last 15 years he has been skipper and psychotherapist of this charity for which he given a Queen's award for services to marine adventure therapy and addiction services in the South West of England. Today Richard still has an art studio in Cornwall and is writing two books. He is passionate about the benefits of nature and our relationship to the environment.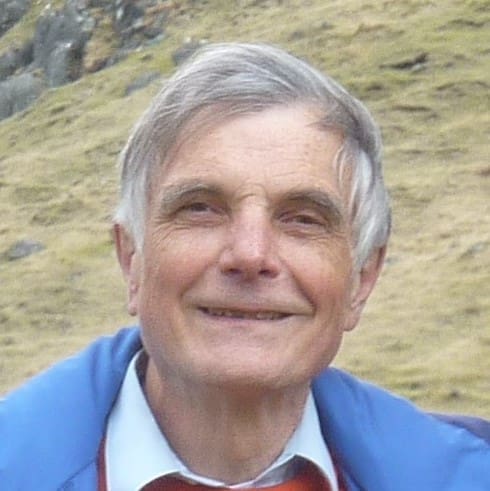 John
John began life in the English Midlands before moving to Yorkshire, and later to Scotland. Now retired, he has previously worked in the electronics field, and in hospitals for the NHS, but has always had a fascination for the ways of nature and enjoys natural gardening and growing edible and herbal plants. John was an early member of the WWOOF organisation and has enjoyed many experiences of working with small communities, and living amongst a few over the years, and more recently helping at a bio-dynamic garden. He also enjoys working with wood and has helped with making yurts. He believes that living in a co-housing community which is a blend of living amongst other like-minded people, whilst having one's own private space, is a rewarding life-style.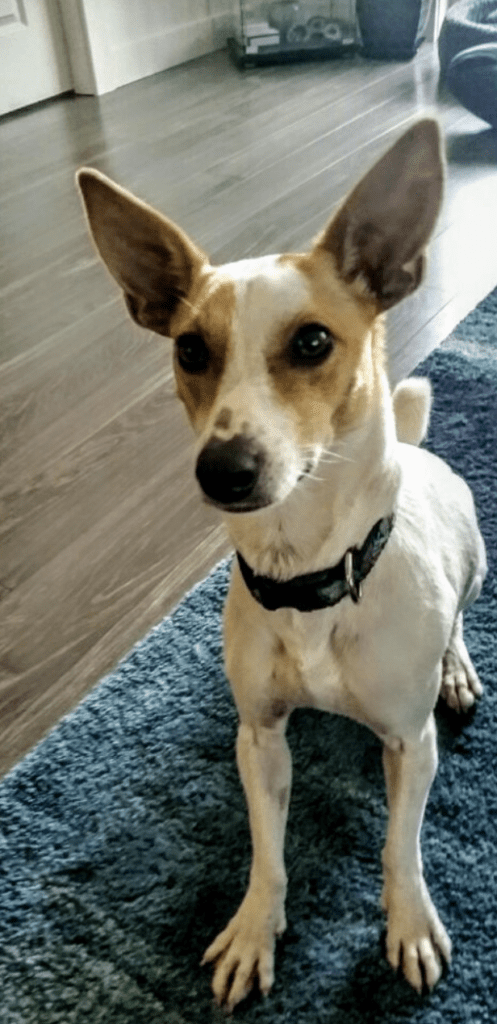 Rosalita
Rosalita is a 5 year old Mexican Rescue. After a very difficult start on the streets of Zihuatanejo MX Rosalita was rescued. When she gets her zoomies… watch out she is very very fast.

Sonam
Sonam is a 71-year-old Buddhist monk who has followed Buddhism for 53 years and has been ordained for over 20 years. He started his working life down the coal mines; and then became a cabinet maker. He has lived in communities for over 30 years from eco villages to Buddhist. He loves trees and woodland and is at one with nature, into loving and respecting the earth. He has worked in care, and with people who have special needs, and has done a lot of work with the homeless and rough sleepers.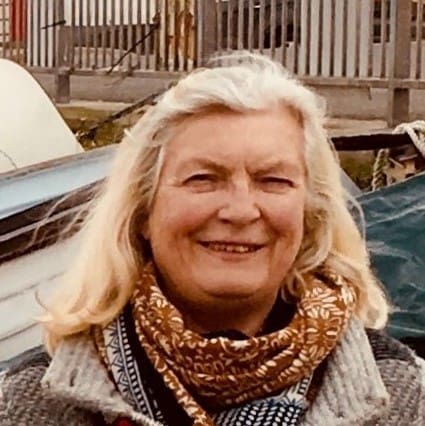 Felicity
Felicity (Fliss) was born in Derby but has lived in the West Country most of her life – in Bristol and in North Devon mostly in Appledore. Felicity is a trained town planner, adult education tutor and ex fishwife and has been selling fish and educating all ages about local fish and fish cookery for the past 40 years. After college she worked as the Bristol Adventure Playground organiser and was the National Playing Fields Association Regional Officer for the West Country and then the North Devon Community Health Council Administrator before marrying and becoming a partner in Sylvester Seafoods: trawler owners and fish sales. From 2000 she worked in Cornwall and Devon as a community town planner. Felicity is now retired but still runs a Sustainable Fish Education project in North Devon, Plymouth and Cornwall. She has been involved with community projects and local seasonal food promotion all her life. Felicity is a Quaker. She likes all types of live music, arts and crafts, animals and plants and all things marine: being on a boat and swimming. She is interested in cooking for the community but also wishes to help establish the forest garden, and with preserving all the food we forage, grow, keep and catch.
Interested in joining our community?
Please download and fill in our enquirers' form ("Download Enquirer's Form").
Also write your "Who Am I?" text (click 'Download "Who Am I?" Format' to view the format).
Submit both documents on our contact page.
Thanks! We shall invite you to come and visit us, or Zoom with us. You will hear from us soon.
Next Enquirers Day is Sunday 25, September 2022. Reserve your spot and join in the fun